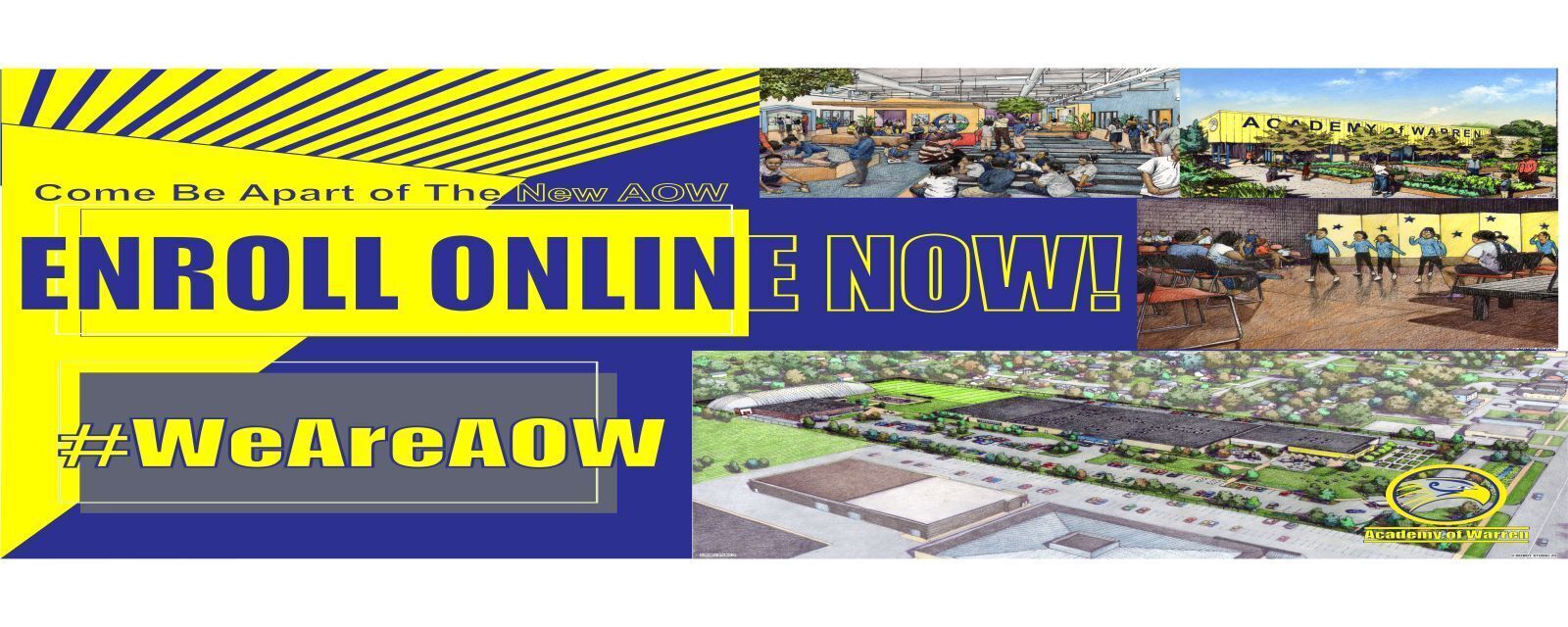 Welcome to

Academy of Warren
Our School Norms
1. Respect: Treat everyone with dignity.
2. Discipline: Stay focused on the tasks at hand.
3. Hard Work: Work purposefully to finish what you begin.
Parent Orientation
It is very important that you and your child are fully informed about school policies and procedures. We look forward to seeing you at orientation. We are thankful you have chosen to be part of the Academy of Warren family. We look forward to seeing you soon!
If you missed the orientations, the videos are posted below.